Los Angeles Adventure Tour
At LAdventure Tour, we provide personalized luxury tours of Hollywood, Beverly Hills, Santa Monica, Malibu and Downtown Los Angeles. All tours are conducted from the privacy of a luxury SUV. We do the driving while you do the sightseeing!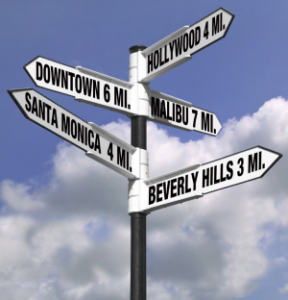 As a seasoned, highly competent luxury tour agency in the Hollywood area, we're here to provide you with an outstanding tour experience and advice to make your trip to the greater Los Angeles area unforgettable. Let us plan your dream tour for you while you're staying in the greater Los Angeles area and send you home with beautiful photographs of your trip! Los Angeles area tourism is our specialty.
Why choose LAdventure Tour?
By choosing LAdventure Tour you'll be able to explore Los Angeles just the way you want to and in a spotless, discreet luxury vehicle that will accommodate only you and your immediate party. You pick the time and your location pickup. Then let us take you on a personalized sightseeing tour of Los Angeles in a way that suits your interests, from the history of Hollywood with its movie stars' homes, Rodeo Drive, and Beverly Hills to the beautiful beaches of Santa Monica and Malibu. We'll make sure you are driven courteously and professionally in a way that will make your tour and your vacation memorable. Search our tour packages now.