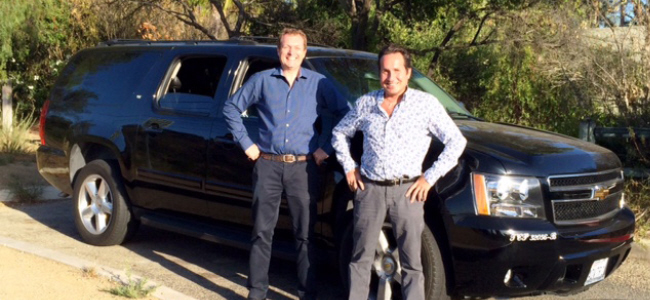 LAdventure Tour – 1859 Winona Blvd – Los Angeles, CA
Looking for a competent, experienced and friendly partner for advice and assistance when you're planning your vacation to the greater Los Angeles area? Someone who guarantees you'll have a great time? Los Angeles is a very large spreadout city, so leave it to LAdventure Tour, the experts in Los Angeles sightseeing to help you plan your excursions while you're here. We provide personalized luxury tours of Los Angeles, Hollywood, Beverly Hills, Santa Monica and Malibu.
We will show you around and if wanted photograph the fun!
Meet the owners!
David & Andrew
Tour Guides / Owners
David is originally from London, England, and has lived in Los Angeles for over 30 years. His passions in life are travel and photography. Andrew is a California native and has been living in the greater Los Angeles area for two decades. He loves the city and enjoys meeting new people from all walks of life.
Review Us Online: