We understand your time in Los Angeles is limited and you may have a preference for seeing certain Southern California sights that are of particular interest to you.  The question in Los Angeles is never what to do, but where to begin.  The city is home to many famous attractions in a relatively concentrated space.  So, let LAdventure Tour take you to the locations of the major Los Angeles attractions on a tour designed to maximize your vacation time.  If you're interested in Hollywood and its history, Beverly Hills, and the homes of its many stars, both past and present or the Southern California beaches, we'll take you there in one of our luxury vehicles while showing and telling you everything you need to know.  We are experts at creating personalized tours that will best suit your travel interests.  Contact us today to plan your L.A. adventure tour.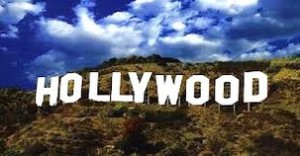 If it's the stars of today you want to see or famous movie locations, be it Leonardo DiCaprio's home or the balcony that Richard Gere climbed in Pretty Woman to sweep Julia Roberts off her feet, we'll take you there in style and comfort.  For an authentic personalized tours Hollywood experience let's take a drive along Hollywood Boulevard with all its history dating back to the 1920's.  The first Academy Awards presentation was at the famed Roosevelt Hotel and across the street, the Chinese Theatre with its 200 hand and foot prints in cement dating back to 1927. The Dolby Theatre, home to today's Academy Awards presentation since 2002 and The Egyptian, the first movie theatre in Hollywood, opening in 1922.  The Jimmy Kimmel Show is taped on Hollywood Boulevard next door to the Disney owned El Capitan Theatre.  Then onto Sunset Boulevard with its many restaurants, clubs, and hotels. The Sky Bar is a popular nightspot for many of today's celebrities while The Rainbow, 40 years on, still attracts clubbers every night of the week. Next door is the Whisky A Go-Go, part of rock and roll history where many legends have performed like The Doors, Jimi Hendrix, and Janis Joplin. There's the Chateau Marmont Hotel with its many celebrity stories dating back to 1929 and the Sunset Towers Hotel, built the same year and former home to Frank Sinatra, Errol Flynn, and Elizabeth Taylor.  Rising above it all is the Hollywood Sign.  Built in 1923, it is one of the most iconic sights in the world today.  We can get you up those very windy roads for some very memorable photographs.
Rodeo Drive in the heart of Beverly Hills is a must-see, flagship for some of the most prestigious brands in the world like Gucci, Chanel, and Louis Vuitton.  It was where Julia Roberts went on a shopping spree in Pretty Woman and, in the same movie, where Richard Gere resided at the Beverly Wilshire Hotel.  The hotel was also home to Elvis Presley and Warren Beatty for several years while regular guests have included Michael Douglas, Dustin Hoffman and even President Obama.  One of the largest manors in Beverly Hills is Greystone Mansion.  Built in 1927 by oil tycoon Edward Doheny as a gift to his son, Greystone Mansion was bought by the City of Beverly Hills in 1965 and subsequently added to the National Register of Historic Places in 1976.  The interior of the mansion is closed but visitors are free to walk around the beautifully preserved grounds. The location has often been used for movie shootings, serving as Whitney Huston's home in The Bodyguard and Bruce Wayne's mansion in Batman and Robin. On your visit here you may well be reminded of other movies like Spiderman, Indecent Proposal, and many television shows.
With its endless summer, Los Angeles is home to many beautiful beaches and all your need personalized tours to explore.  Venice Beach and its famous boardwalk is a very unique Los Angeles attraction, hosting a daily procession of eclectic characters and scantily clad beachgoers.  Next door is the Santa Monica Pier, visited annually by four million visitors who enjoy the ocean views and soak up the carnivalesque atmosphere. Santa Monica Beach is one of the most popular beaches in Los Angeles.  At two miles long, you will enjoy the broad stretches of sandy beach, rolling waves and inspiring views of the Santa Monica Mountains. Santa Monica borders the city of Malibu where you will see the splendor of Malibu Beach as you travel along the scenic Pacific Coast Highway and Malibu's 21 miles of pristine coastline. A hidden gem is El Matador Beach, packed with long stretches of sand, sea caves and massive rocks.