Santa Monica offers many key points of interest from the Santa Monica Pier, Venice Boardwalk, Pacific Palisades Park, Santa Monica beach and much more. Let me personalize a Santa Monica tour that suits your interests!
Suggested Santa Monica Outings:

The Santa Monica Pier – located at the foot of Colorado Avenue in Santa Monica, the pier is a 100-year-old landmark that has been the backdrop of numerous movies and television shows. Have something to eat or just a refreshing drink while the amazing sunsets are always free.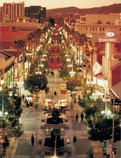 3rd Street Promenade – 1351 Third Street This pedestrian mall is a world-class shopping, dining and entertainment destination located across the road from the beach. Over 6.3 million people visit sunny 3rd Street Promenade annually, including 3 million international visitors.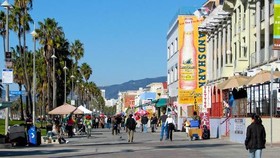 Venice Boardwalk – It's a freak show, a human zoo and a wacky carnival, but as far as LA experiences go, this is a must. A great place to people watch, grab a bite to eat or just bargain with the street vendors.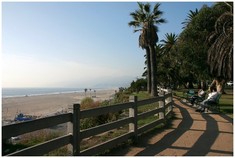 Pacific Palisades Park – Stunning views running along the bluffs overlooking the Pacific Ocean. Beautifully connects with the broad Santa Monica beach made famous in TV's "Baywatch" episodes.